We offer single tooth replacements, multiple teeth replacements, and full arch replacements that will restore your smile and give you the smile you have always wanted!
A periodontist focuses on preventing periodontal disease, diagnosing problems involving the gums and jaw bone, and treating periodontitis, gingivitis, and bone loss.
Dr. Andrew Dreyer was born and raised in the state of Montana. He attended Creighton Dental School in Omaha, NE and completed a USAF Periodontal Residency.
Our team is dedicated to providing you with the highest quality of care you deserve!
We are here to aid you in any dental need you have, and we know our comprehensive practice will help you in every way possible. We offer many services in periodontal treatment and implant dentistry in Bakersfield, California, and we are proud to specialize in these treatments to help you reach the smile you deserve.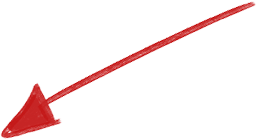 A Healthy Smile Is a Happy Place
We are happy to say that our team is up to date with the latest in dental technology, which allows us to give our patients the best care possible. We are also proud of Dr. Andrew C. Dreyer for being a member of a special periodontal study club, which keeps his dental education refreshed and new, and for also being a dentist who was trained in the United States Air Force.
We offer a very friendly and professional environment for every patient who comes in, and we are happy to provide our periodontal and implant services to improve your oral health. We invite you to contact us today to learn more and to set up your next visit. We are eager to care for your smile!